I am a counsellor and psychotherapist based near High Wycombe, serving South Buckinghamshire and East Berkshire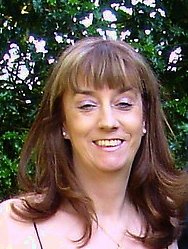 I provide counselling and psychotherapy services in the vicinity of High Wycombe, Maidenhead, Beaconsfield, Gerrards Cross, Flackwell Heath, Bourne End, Wooburn, Marlow, Loudwater, Burnham, Slough and other locations in South Buckinghamshire and East Berkshire
"I don't want to feel so anxious", "Am I suffering from depression?", "I have little self confidence", "I frequently get a feeling of panic", "I'm finding it hard to cope", "I have lost control", "I feel stuck in a rut", "I want to get my life back", "My relationship isn't working". If any of these sound familiar to you it is likely that you are experiencing some kind of crisis in your life and hopefully I can help you.

In counselling and psychotherapy you can talk about absolutely anything and I have learned to expect the unexpected! Sometimes you may feel your problem is small when compared to those of other people, but if it is important to you, that is all that matters.
Counselling and psychotherapy can help you

Whether you are feeling anxiety, panic, depression, bereavement, stress, low self esteem or have a relationship issue, counselling and psychotherapy can help.

Bottled up feelings such as stress and anxiety can become intense and counselling and psychotherapy offers a chance to explore them in a way that is seldom possible with friends or family.

Counselling and psychotherapy helps you make decisions and changes in your life. It is about giving you the control and enabling you to make choices. As a counsellor and psychotherapist I help you to achieve this.
About me

I am an accredited counsellor and psychotherapist working with adults, teenagers and couples. I am based in South Buckinghamshire close to the towns of High Wycombe, Marlow and Maidenhead.

I have been a professional counsellor and psychotherapist for the past nine years and as well as my private work I have worked in schools and agency settings. I work in a collaborative, integrative way combining Cognitive Behaviour Therapy with Humanistic Approaches. For more information on this please visit the Counselling Directory website click here.

Every client is unique and I aim to tailor the counselling and psychotherapy to suit you. My only agenda is to be helpful to you. I offer a safe, confidential and supportive environment to talk through your feelings and concerns with someone who is trained to listen and understand without being judgemental.

I am accredited with the British Association for Counselling and Psychotherapy (BACP) and registered with the UK Register of Counsellors and Psychotherapists and the UK Counselling Directory. I work on an open-ended or fixed time period basis, with the aim of enabling you to enhance your life and to live it more fully.
My specialities

I have particular experience in helping individuals who suffer from anxiety (generalised anxiety, panic and OCD), relationship issues, bereavement and loss, depression, low self esteem, stress and worry.

For more information about sessions please click on the About Counselling link

Free initial session prior to counselling and psychotherapy taking place

I fully believe that, in counselling and psychotherapy, issues may be spoken about which are not easy and that for this reason it is very important that you are comfortable working with me.

I therefore offer a free initial session which lasts about 30-40 minutes prior to any counselling and psychotherapy taking place. This places you under absolutely no obligation and after this session you can either make an appointment to have your first 'proper' counselling and psychotherapy session, go away and think about it or decide it is not for you. There is no pressure.

As a counsellor and psychotherapist located in a tranquil setting in Wooburn Green, near High Wycombe, I am conveniently located to provide counselling and psychotherapy services for adults, teenagers and couples living in Beaconsfield, Maidenhead, Gerrards Cross, Loudwater, Flackwell Heath, Bourne End, Marlow, Slough and Burnham, and other locations in South Buckinghamshire and East Berkshire.

Contact Alison on 0781 559 1607 or click here to email